ARIZONA
PHOENIX
TUCSON
NEVADA
LAS VEGAS
AWARDED
EXPERTISE TOP 10 BEST EMPLOYMENT AGENCIES IN LAS VEGAS 2017 AND 2018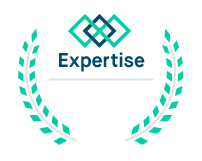 Best Employment
Agencies in
Las Vegas
2018
CALIFORNIA
SAN DIEGO
Orange County
Los Angeles
Inland Empire
Newly Trained Customer Service Professionals as Apartment Leasing Consultants
Leasing Consultants – Experienced Apartment Leasing Professionals
Maintenance Technicians – Experienced Make Ready Technicians
Porters and Groundskeepers  
Maintenance Supervisors  Regional Maintenance Supervisors
Managing and operating million dollar assets takes highly qualified, extensive experienced, positively motivated and effectively trained personnel. The Phoenix Staffing can support your communities with temporary, temp to hire and direct hire associates without sacrificing these qualities.
We have onsite property management experience, and over 20 years of staffing apartments experience.  We have done what you do and know what you want.  We use every recruiting resource available to our industry. 
By conducting personal interviews we are able to evaluate Candidates on their punctuality, first impression, personality, confidence, attitude and ability to do the job.
The Phoenix Staffing background screens all candidates before sending them out to any community. Backgrounds include national and county search.
All New Leasing Consultants are invited to attend our FREE Rise Above the Rest Basics Leasing Class prior to coming on-board with us.  We cover important topics such as Customer Service, Dress to Impress, Telephone Techniques, Meeting and Greeting, Gathering Information, Community Tour Presentation, Closing, Fair Housing and Business Liability.
We have intimate knowledge about the Las Vegas market and we understand the area demographics for each community.  We properly prepare our employee prior to arriving at your community.
THE PHOENIX STAFFING LEASING CONSULTANTS
   The Phoenix Staffing LEASING  CONSULTANTS
   ARE Customer Service Professionals  
   ARE Skilled and trained in Superior Leasing Techniques
   ARE Experienced in Fair Housing
   ARE Ready to Greet, Qualify and Present Your Community
MAINTENANCE PROFESSIONALS TALENTED AND EXPERIENCED
Our Service Technicians are experienced and many certified to keep your community in the best condition possible. 

The Phoenix Staffing MAINTENANCE TECHNICIANS
ARE Problem Solvers and know how to assess complex maintenance issues and situations
ARE Focused on completing work requests in a timely manner with full customer satisfaction
The Phoenix Staffing team takes our job personally and strive to "Rise Above the Rest".  We are committed to providing the best support to the apartment industry.